Our clients
Our clients include local authorities, schools and colleges, NHS Trusts and various commercial premises within the private sector. Our list of satisfied clients includes providers of social housing (both Local Authority and Housing Associations):
Local Authorities

NHS Trusts

London Borough of Camden

Worthing Priority Care NHS Trust

London Borough of Lambeth

Worthing & Southlands Hospitals
NHS Trust

London Borough of Southwark

Crawley Hospital

London Borough of Harrow

Surrey & Sussex NHS Trust

London Borough of Lewisham

South East Coast Ambulance Service

London Borough of Redbridge

Milton Keynes NHS Trust

London Borough of Waltham Forest

Royal Free Hospital NHS Trust

Dacorum Borough Council

Camden NHS Trust

Welwyn and Hatfield Council

Herts Primary Care NHS Trust

Housing Associations

Educational establishments

Abbey Road Housing Co-op

University of Greenwich

Lewisham Homes

Queen Mary's University – East London

Redbridge Homes

Surrey University

Private clients

Many other schools and colleges

Too numerous to mention!

Hampshire Police Force
Check us out
Our clients are happy to provide details of how long we have held the cleaning contract, the value of that contract, the services we provide and how they rate our performance. Please let us know if you would like references and we will obtain their permission and give you their contact details.

Office, Window & General Cleaners
Delighting customers throughout London and the Southeast since 1975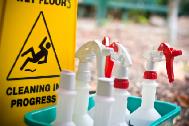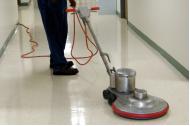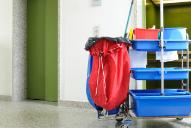 We can assure you of a quality service, with supervised on-site cleaners and regular liaison to keep you up-to-date.

We promise to be proactive and react quickly to any queries.

We offer superb value for money, and may even suggest innovative ideas to save you more.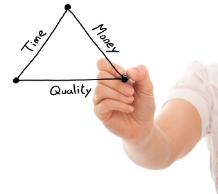 Our 3-point commitment to you

F&G Cleaners Ltd.
Unit 10 Metro Business Centre Kangley Bridge Road Sydenham SE26 5BW




> Window cleaning
We clean your windows to a sparkling shine, inside and out, even in hard-to-reach places
> General office cleaning
Create a spotless working environment to improve morale and productivity
> Deep cleaning for kitchens
Grease and crumbs get everywhere – Let us clean your kitchen so it gleams!
> Cleaning walls and ceilings
You'd be amazed what a difference it makes, when your walls and ceilings look as clean as new
> Cleaning void and empty properties
Our specialist cleaning is ideal to refresh void and empty properties and make them ready for use
> Cleaning communal areas
Ensure any communal areas are cleaned regularly to reduce complaints and maintain morale
> Builders' cleans
Even the tidiest builders generate dust and mess. Our cleaners can go in once the building work is done, and clean up every last speck
> Chemical cleans
Remove harmful bacteria and viruses with our thorough chemical cleaning service
> General cleaning for schools
With years of experience in cleaning educational premises, we can ensure your school is spotless
> Specialised cleaning
Let us know what cleaning service you need. We're sure to be able to help.
> Tricky access windows
We specialise in cleaning hard-to-reach places, using equipment and techniques such as abseiling, the reach-and-wash Pure Water system and Mobile Elevated Work Platforms (MEWPS)
> Other services
We can also complete minor maintenance works such as replacing broken glass, cleaning gutters, minor external repairs and mastic works, especially in areas that are harder to access.